welcome - our client benefits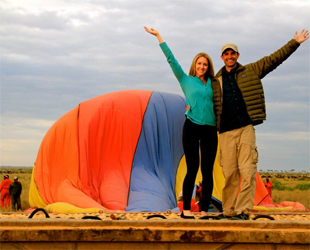 We're fortunate to have a world of resources at our fingertips, thanks in large part to our partnership with Virtuoso®, an invitation-only organization of the top global travel agencies, travel providers, and destinations worldwide. Through Virtuoso, we are able to offer our clients the kind of exclusive amenities, upgrades, access, and experiences previously available only to the most elite.
The depth of service we offer goes well beyond the status quo. Once we get to know you and understand your individual interests and preferences, we put our industry knowledge and global Virtuoso connections to work for you to orchestrate imaginative, highly customized vacations. Wherever you want to go, whatever you want to do, we can arrange it - down to the tiniest details.
We're here for you before, during, and after every trip, and look forward to customizing your next amazing travel experience.
HOTEL & RESORT BENEFITS
From Argentina to Zambia, we maintain personal contacts at more than 1,000 exceptional preferred hotels and resorts worldwide, known for their enviable locations and inimitable style. They offer the perfect home away from home, and, through our exclusive Virtuoso arrangements, we're able to offer our clients VIP treatment and complimentary extras including:
· Preferred rates and availability
· Room upgrade upon arrival
· Virtuoso-only amenities
· Daily breakfast for two
· Early check-in & late checkout
DESTINATION & EXPERIENCE BENEFITS
Our Virtuoso preferred Destinations & Experiences partners world wide help make the most of your precious leisure time. Wherever you travel, they are a true extension of our services, ensuring that your itineraries perfectly match your tastes and preferences.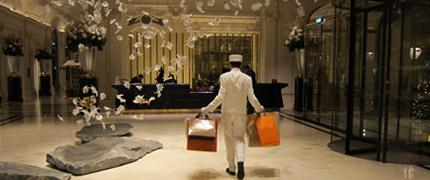 · VIP treatment
· VIP recognition
· Custom-tailored experiences and itineraries
· Private Virtuoso-exclusive access
AIR, AUTO & TRAVEL INSURANCE BENEFITS
Through Virtuoso, we partner with over 70 of the world's top commercial and private air carriers, domestic and international car rental programs and travel insurance offerings to secure special products and fares for our clients to receive exceptional personalized service from departure to destination and home again. When we manage your travel transportation needs, you'll enjoy benefits like:
· Advantageous pricing & upgrades on fares
· Special car rental & travel insurance rates & perks
CRUISE BENEFITS
We partner with the world's leading luxury cruise lines to custom-tailor your at- sea and port experiences. And, as our client, you'll automatically be eligible for complimentary extras reserved exclusively for Virtuoso travelers such as: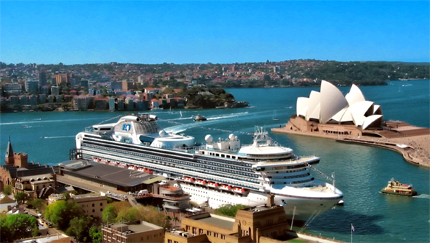 · Shipboard credits
· Virtuoso-exclusive shore excursion
· Welcome aboard receptions
· Dedicated onboard hosts
· Private car & driver
· Specialty dining
· Pre-paid gratuities
CALL UPON A TRUSTED ADVISOR
We're specialists in the art of travel. We save you time, and deliver extraordinary travel experiences by leveraging our global network connections to ensure that you receive the most advantageous pricing, access, upgrades, and amenities – benefits that are simply not available to the general public.
ABOUT VIRTUOSO
Virtuoso is a by-invitation-only organization (less than one percent of travel agencies are admitted for membership in Virtuoso) comprised by over 380 member agencies with more than 16,300 elite travel advisors in over 50 countries throughout Europe, Asia-Pacific, Africa, the Middle East, North America, Latin America and the Caribbean.
With annual sales of $26.4 billion, Virtuoso is a powerhouse in the travel industry. Leveraging the network's immense buying power, Virtuoso holds contractual relationships with 1,800 of the finest air carriers, hotels, tour operators and other travel suppliers worldwide.
Virtuoso maintains and invitation-only global network of more than 150 On-Site local Destination Management Companies in 140 counties supporting its member clients while on the ground in country.
We look forward to collaborating with you on a lifetime of extraordinary vacation experiences. After all, the time you spend with family and friends is your most precious asset, and there's never been a better time to invest in your life.
Our Family of Travel Companies